Sampling of fresh concrete
( Part 1) Fresh Concrete — Methods of Sampling, Testing and Analysis - IS:1199
General
Workability covers the concrete properties of  mixability, stability, transportability, peaceability, mobility, compactability and may be defines as that property of freshly mixed concrete or mortar which determines the ease and homogeneity with which it can be mixed, placed, compacted, and finished.
Fresh concrete is required to assess the workability of concrete and such concrete should be sampled out of manufactured concrete so as to be a representative sample of the batch concrete.IS:1199 part 1 suggest about sampling of fresh concrete.
Composites are the product obtained by combination of different products.
Concrete is a composite material, comprising  FA, CA, and the binder. The components are mixed in proportions for desired efficiency, strength and durability

.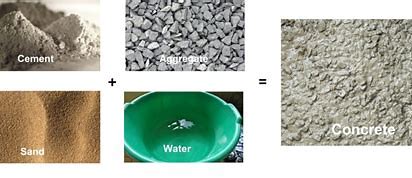 The reinforced concrete is also a composite.
Important terms defined:
Batch

—

Concrete is prepared by mixing the matrix in single operation. The quantity in each operation is called batch and depends on the size of mixing pan.  The pan size depends on the scale of production of concrete.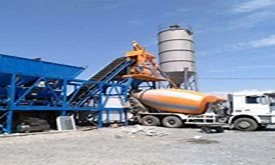 Batching plants

are used to measure the concrete ingredients by weight or volume, and these are mixed to produce a batch of concrete.
Composite Sample —  from the concrete batch  the samples of concrete are taken with scoop tool. The concrete is scooped from different portions of the batch concrete and mixed properly, so that the total scooped and mixed concrete sample  represent the  batch concrete.  Composite samples are preferably used to assess the properties of concrete. The samples are taken from streaming or poured / piled concrete.
 Spot Samples – These are scooped samples of the batch at one point but are not representative and may be used for finding the workability of concrete. The samples are taken from streaming or piled concrete.
 The quantity of sample should not be less than 0.2 cubic meter (0.7 – 1.0 cubic feet), comprising of at least four scoops taken uniformly. The samples collected are transported to nearby test platform in a non-absorbent container. The moulds  must be casted within 15 minutes for strength test, and other tests may be started 5 minutes after.
The apparatus used for sampling are scoop (non-absorbent), container (non-absorbent)  and thermometer ( one  % accuracy- may be normal or digital)
Sampling Procedure for Fresh Concrete
The sample from a transit mixer should be taken from middle portion of batch (at least 15 % part from starting or ending stream should not be taken for sampling.)
The container size should be big enough to collect the whole of the streaming sample.
The equipment used should be wet dry – not containing water.
The arrangements should be done to avoid moisture loss of the sample and the collected sample should be well mixed for testing.
PPEs should be used to avoid incidents.
 Sampling Record of Fresh Concrete
The following information regarding the samples shall be included in the sample report as shown in form below: