We look at the Projrcts in Depth
Professional  Project  Managment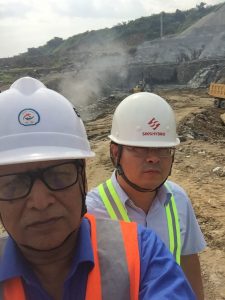 Meticulous Project Management Champion with 60 Years of cumulative experience of working team on numerous engagements geared towards improving performance of companies through efforts in:
Delivering projects against agreed scope, budget, schedule & expectations ~  Escalating promptly any issues that may impact operations ~  Managing expectations by ensuring the delivery of the highest quality service ~ Managing complex functional projects in various environments ~

Geographical Exposure: India- (Uttrakhand, Uttar Pradesh, Delhi, Himachal Pradesh, Sikkim, Hydrabad); Uganda (Africa)
Hydroelectric project including National and International in private and government sector. Looking after hydraulic structures, including small bridges; heavy construction and operations (All project stages and processes for surface and underground HEP works)
Water Resources /Hydro- electric Project Wing (UP Irrigation Department; Technical examination ; Water Sector Rehabilitation Project (World Bank Projects) Management of multi-disciplinary projects and cross functional project teams and completing projects to specifications with all key deliverables,giving utmost importance to Health, Safety, Security, Environment and Fitness.
PROFESSIONAL SKILLS/ CREDENTIALSS
Expert in: Project Management | Strategic Planning | Canal Designing | Consultant Management | Hydroelectric Project Supervision | Capacity Building | Heavy Construction and Operations | QAQC | Project Planning | Training and Team Building  | Liaison & Coordination | Process Re-Engineering | Technical examination& Audit | Engineering Management | Costing & Estimating | Process HSSE and Fitness.