Something General on Quality
Get complete control over your project execution by eploying the rquired professionals and training and retraining of staff at regular interver, developing their Emotional Intelligence
Sk 30 Q8 November 3, 2019

SK Saxena PMP
Summery–Quality must be inbuilt in all processes of project management, including the mission and objective. Once the project requirement is finalized, the quality aspects must become part of all processes, from project initiation to project closing and after wards in production marketing and sales operations.
Viewer ask me and desire to say something more on quality. Quality is an important subject.  I have seen so many executers discussing and describing their business operations related to ISO certified. It is so that they want to stress on their efforts on quality. They may be ISO
(https://searchdatacenter.techtarget.com/definition/ISO
–International Organization for Standardization) certified but the important thing is to know if they follow the ISO premise of 'decide and do'.
ISO suggests that the organization must have the
quality norms in place in the form of documents for their operations and then manage the actions for the compliance of decided standards.
(

This shall be a most comfortable way to implement and manage quality operations of the organization.)
Executers stress that they are ISO certified company, but they must achieve this certification at frequent duration, may be yearly to remain in maintaining their quality certifications.
I have also seen the marketing people giving the specifications of their 'project output' convincing enough to sell the products, but actually they are found of variant standards and not conforming to required specifications.
Such products may be visually brilliant but functionally not to the requirement. Their marketing skills may affect people but not for long time.
People with good qualifications such as MBA are trusted upon in marketing only if their marketing trustworthiness is acceptable to the public. And they should do so for long term gains for their organization.
This is called quality in marketing operation.
For long term gains, and steady outputs, the management giants must apply the principles of desire, direction, dedication and discipline in their operations for product development and its output operations.
Quality of outputs, if not managed effectively will create and added burden called the 'cost of quality' – giving further financial burden to the organization.
Such losses are created when targets are set to follow the schedule backlogs at the cost of quality.
If actions are taken to fill the progress gaps without considering the quality aspects these affects the quality aspects in several ways:
It affects the quality of works taken up hurriedly.
It affects the on-schedule work quality.
And create a lack of desire to follow quality management system, which affects the project operations in quality aspects.
It has been noticed in output-oriented organizations, that there is a state of art organizational setup for doing the things first time right. It is good. But do the things done first time right? Ok, if it is so. But if not, what may be the cause of not doing the things first time right.
It may because of lack of desire, direction, dedication and discipline in actions at some level of organization.
The instructions/ directions regarding quality concerns given from above senior level must be followed by all below level staff strictly and to right translation. Work assignment against these departmental instructions must be given to the active staff so that the staff is more coordinated and motivated. And that monitoring and controlling is done to the benefit of long-term organizational goals by active involvement of top management.
The execution of work must be taken up as per approved plan. No changes be made without approval and all manpower, material management must follow the inbuilt quality requirements. Execution schedule should not avoid quality aspects even for short term gain. The quality management is the responsibility of top management, if the organization want to maintain itself as long term entity.
The follow up of 7 quality control tools given below adds to quality enhancement in organization.

(

shall be discussed in

coming blogs)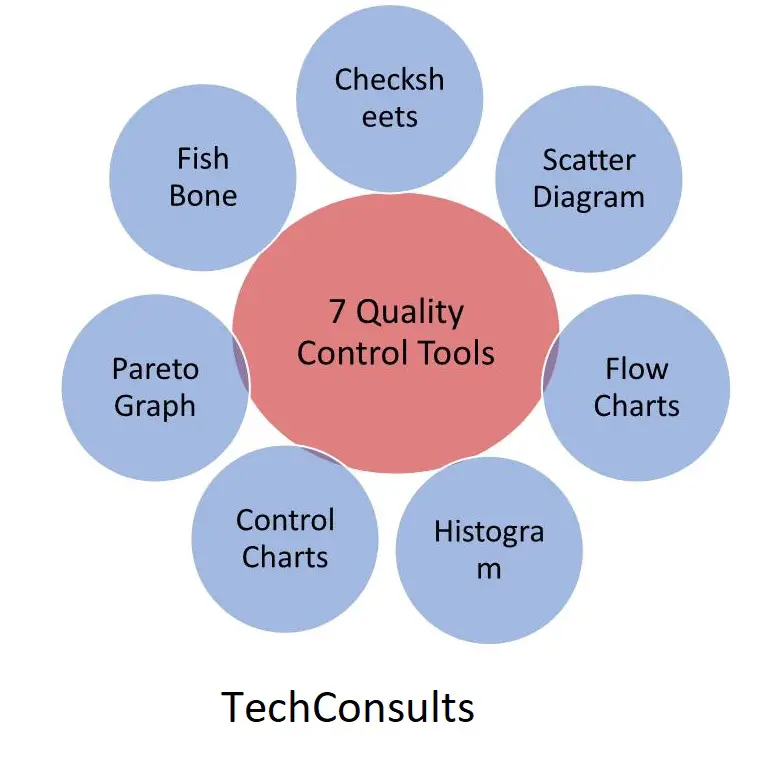 Some organizations have separate quality control units The executer is always responsible to desired output. It is noticed in some organizations that the executer leaves all the quality concerns to the quality unit, and management also looks with the same eye. Such quality control units are for the guidance for the executing units and management should know the facts. It is the executing unit who must be responsible and the whole organization should support this view.  The quality is concern of

Total Quality People (people with character, integrity, good values, and a positive attitude in organization)
Quality must be inbuilt in all processes of project management, including the mission and objective. Once the project requirement is finalized, the quality aspects must become part of all processes, from project initiation to project closing and after wards in production marketing and sales operations.
As a whole quality must be inbuilt in all actions – and ignoring it will provide unacceptable and unsatisfactory results.
Attitude and training play an important part in project development.
The staff (total quality people) must be trained and retrained for quality operations. Staff should visit to some quality organization or similar organization to well understand the quality operations. (Various aspects of quality management must be understood by the organization staff at all levels as necessary for them) This way they get aware of quality concerns.
It is most important in present day completion to have the project staff posted with professional qualification. Certified professionals such as PMP from PMI can understand the project operation in a better way.

(www.pmi.org)
The attitudinal problem faced during quality management (A person knows the work well but does not do) must be tackled by behavior analysis, training and making the staff more emotionally intelligent.
Please refer to following links from TechConsult on Emotional Intelligence.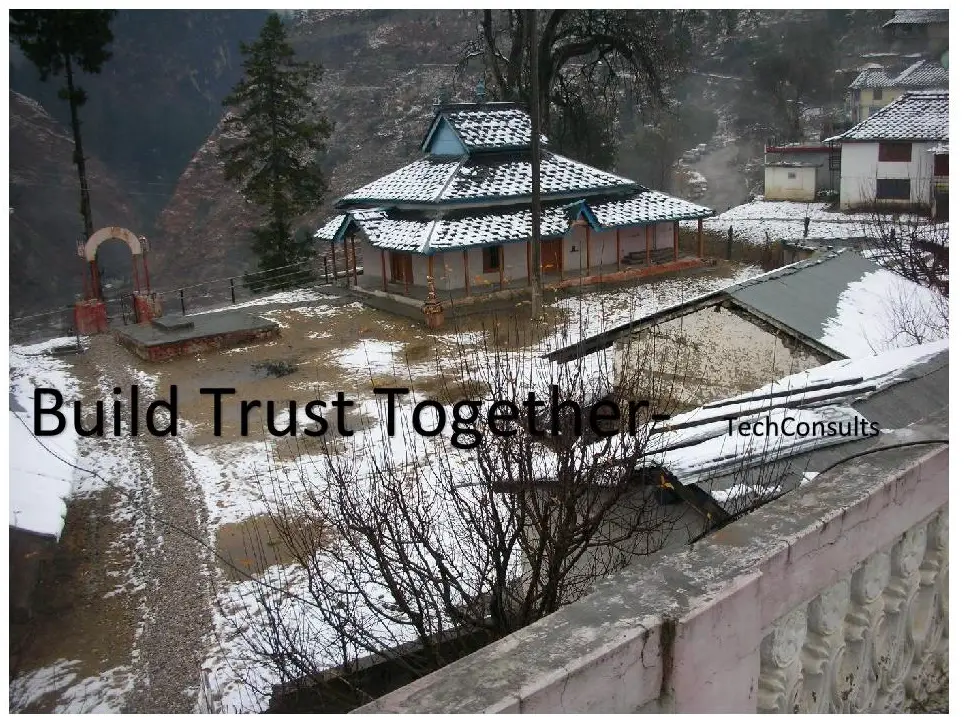 As regards project management (for goods and services) all knowledge areas and processes of compliance must have in built quality contents. (That is in investigation, planning, execution, monitoring / controlling and closing project phases)
The ISO premise helps in
–
deciding the quality management operations and then manage the compliance of decided actions.
Quality has now become more managerial. (refer highlighted links on quality blogs from TechConsults)
As such if the quality concerns of the organization are left to quality control unit only, the quality management is not likely to give desired output. Quality management starts from top in organization, and if done, such organizations stands and strive for long. We should learn from such national and international organization. Visit them and follow their needed action, guidance philosophy, ethics and standards.
In summery the quality is concern of top management and what is decided for quality must be ensured for compliance.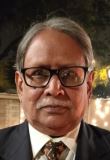 General-Blog posts from Tec Consults shall be based on the topics given in the 'JOIN US' page, but not limited to available list of topics on the http://www.techconsults.in. Viewers are now free to join TecConsults and can contact sksaxena@techconsults.in and info@techconsults.in    for their suggestions for managing the main and sub topic
Water Quality for Consumption & Construction———(part 1)